Myth

The Wrecked Highwayman

Game(s)
Fallout: New Vegas
Location(s)
Mojave Wasteland
Behavior
Easter Egg
Existence
PROVEN

Map
The Wrecked Highwayman is an easter egg in Fallout: New Vegas.
Description
The Wrecked Highwayman appears at first as just a random location featuring a crashed car containing random loot. However, this is in fact a direct reference to the Chosen One's Highwayman in Fallout 2. The energy weapon ammunition in the trunk hints at storing spare ammunition as Highwayman fuel in Fallout 2.
Gallery
Video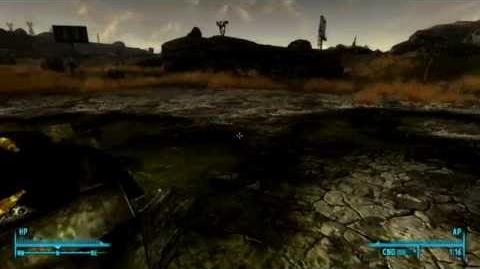 Ad blocker interference detected!
Wikia is a free-to-use site that makes money from advertising. We have a modified experience for viewers using ad blockers

Wikia is not accessible if you've made further modifications. Remove the custom ad blocker rule(s) and the page will load as expected.